Get to know the historic streets of the city of Cusco
for free with an official tourism guide!
The tour includes the temples and squares that no one should miss on their visit to Cusco. You can also consult with your tour guide about your doubts about the trip to Machu Picchu, the Sacred Valley, the rainbow mountain and more.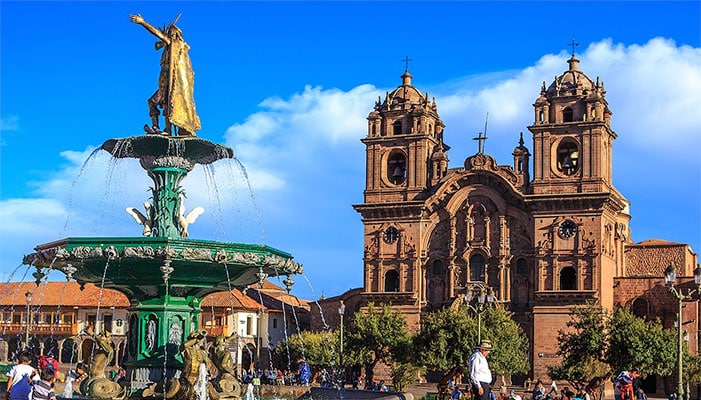 Cusco Main Square
The square has been used since inca times as an urban, political and cultural center. There historical events of great importance for Peru took place. Today it is the tourist core of the city.
Inca temple of Coricancha
The most important temple in the entire inca empire was the Coricancha. The chronicles say that it was covered by sheets of gold and was dedicated to the sun god, the Inti of the Incas.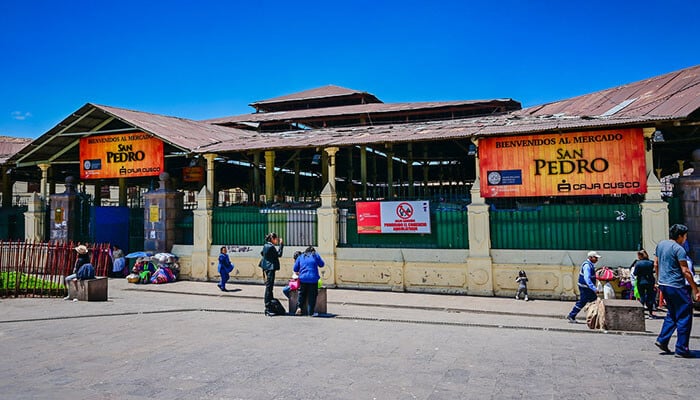 San Pedro Market
This popular and central street market is the oldest and most diverse in the city. There you will find rare edibles such as live frogs as well as handicrafts of great beauty. And all at a good price.
Cusco Cathedral
The most important religious temple built in colonial times. It has an important baroque architecture. Inside there are very valuable pieces of gold, silver and precious stones. It is very photographed by tourists.
The tour begins in the Regocijo square, just a few steps from the Cusco main square. Then you walk to the San Pedro market through the historic San Francisco square. Then you return to the Cusco main square where you can see the Cathedral. Finally you walk through historic streets until you reach the inca temple of Coricancha.
Learn more about the tourist attractions that you will see in the free tour through this photo gallery
Do you have any doubts about the free tour? These are the most frequently asked questions by visitors. You can also ask your question at info@cuscofreetours.com.